Commissioned by the 2018 Tbilisi Architecture Biennial, 8-23-VI is a 2-phase installation in the soviet microdistrict of Gldani, extending from entrance VI of housing block 23.
8-23-VI establishes a dialogue between the semi-private circulation space of the housing block and the surrounding public exterior, by extending and activating the threshold between them. The installation sets the stage for a multiplicity of activities, from everyday encounters between neighbours to organised assemblies where shared concerns can be discussed and acted upon. 8-23-VI extends the shared circulation space of the block into the public realm, and in doing so questions norms of ownership and individuality by forming a space in which a micro civic common can be activated.
The first phase of the project creates a prototype of the plinth for the Tbilisi Architecture Biennial, testing forms of habitation that the second phase aims to develop in collaboration with local residents and Biennial visitors.
The project is developed by Medium

,

 supported by Creative Europe in partnership with KADK.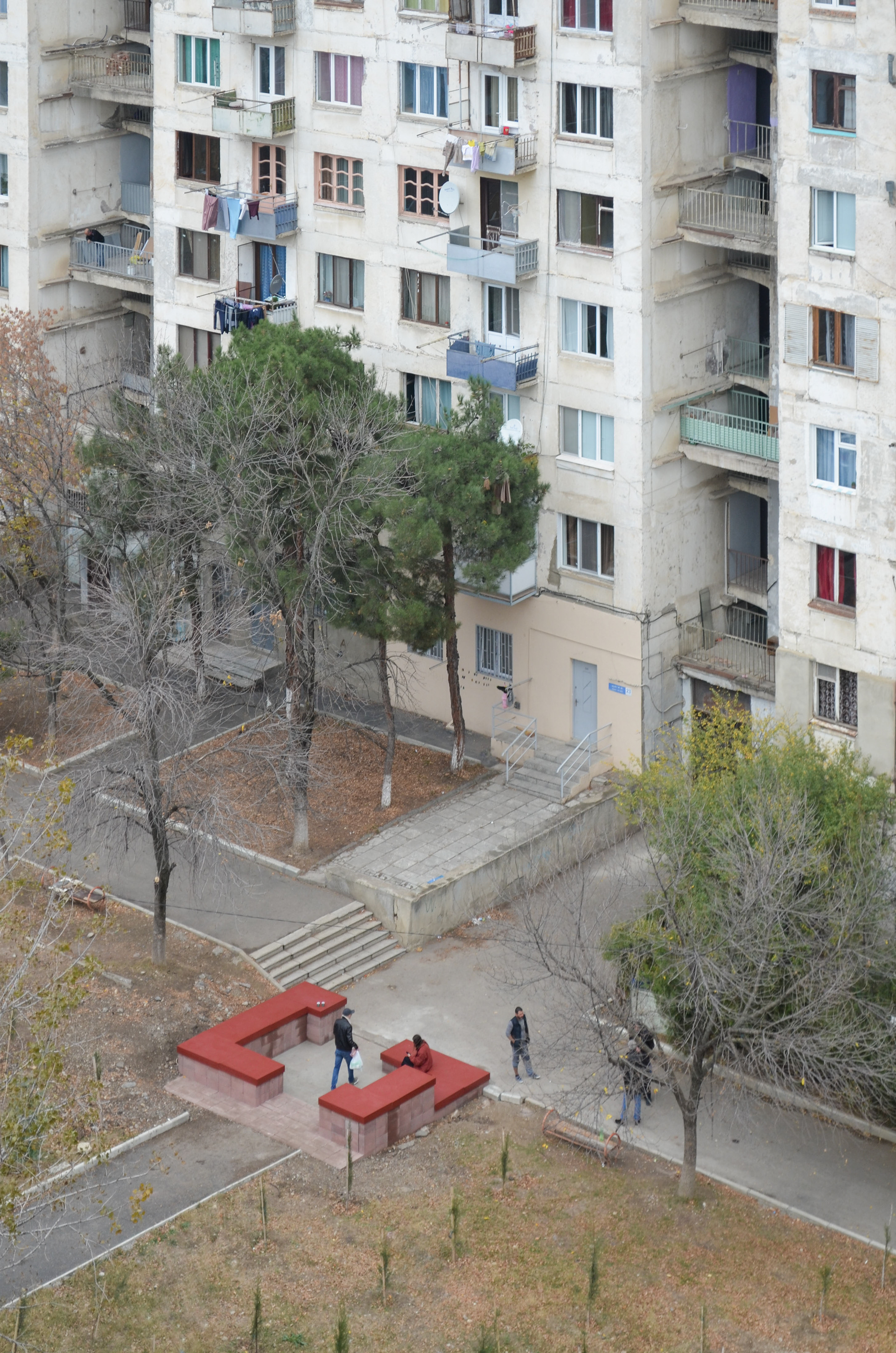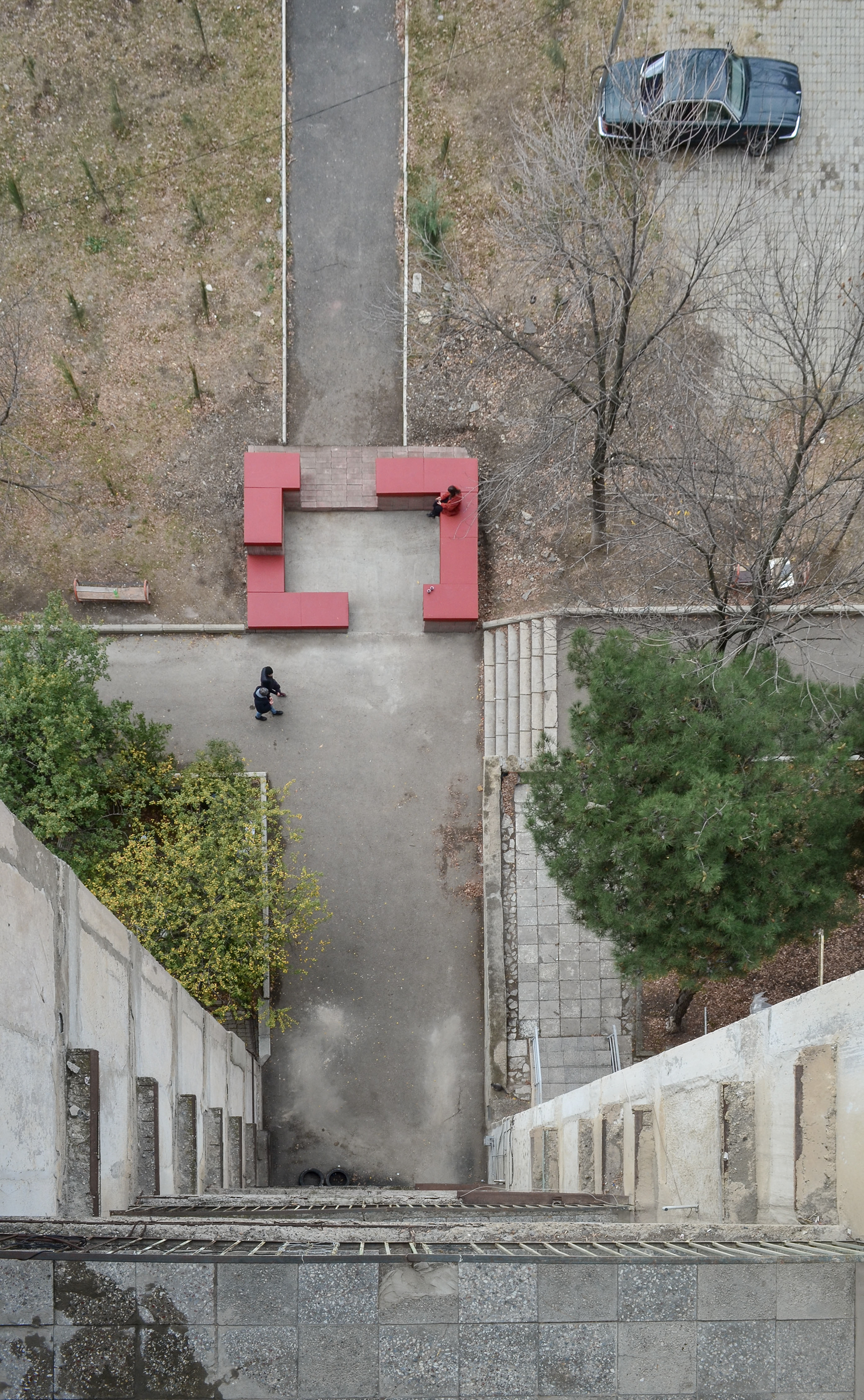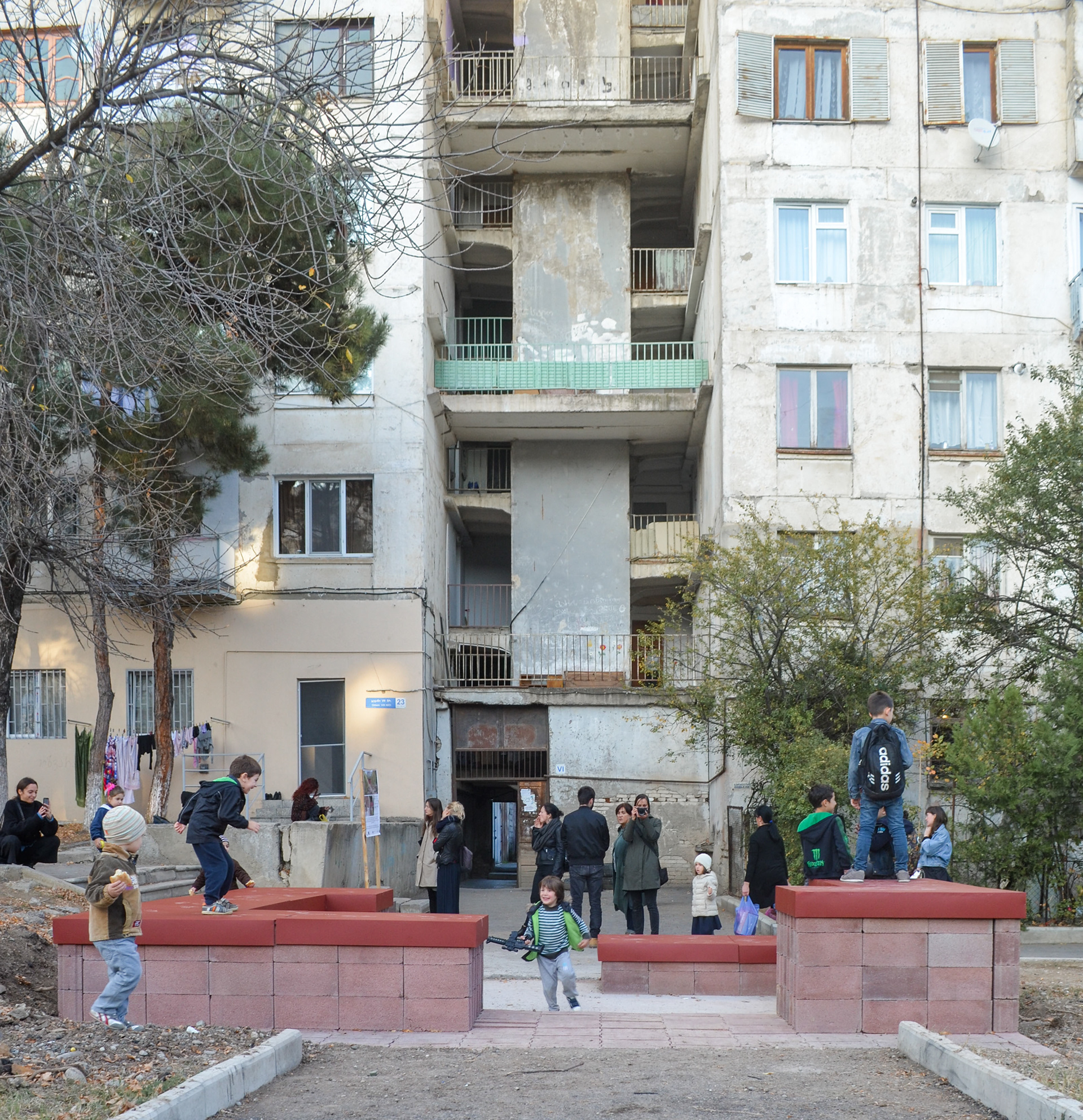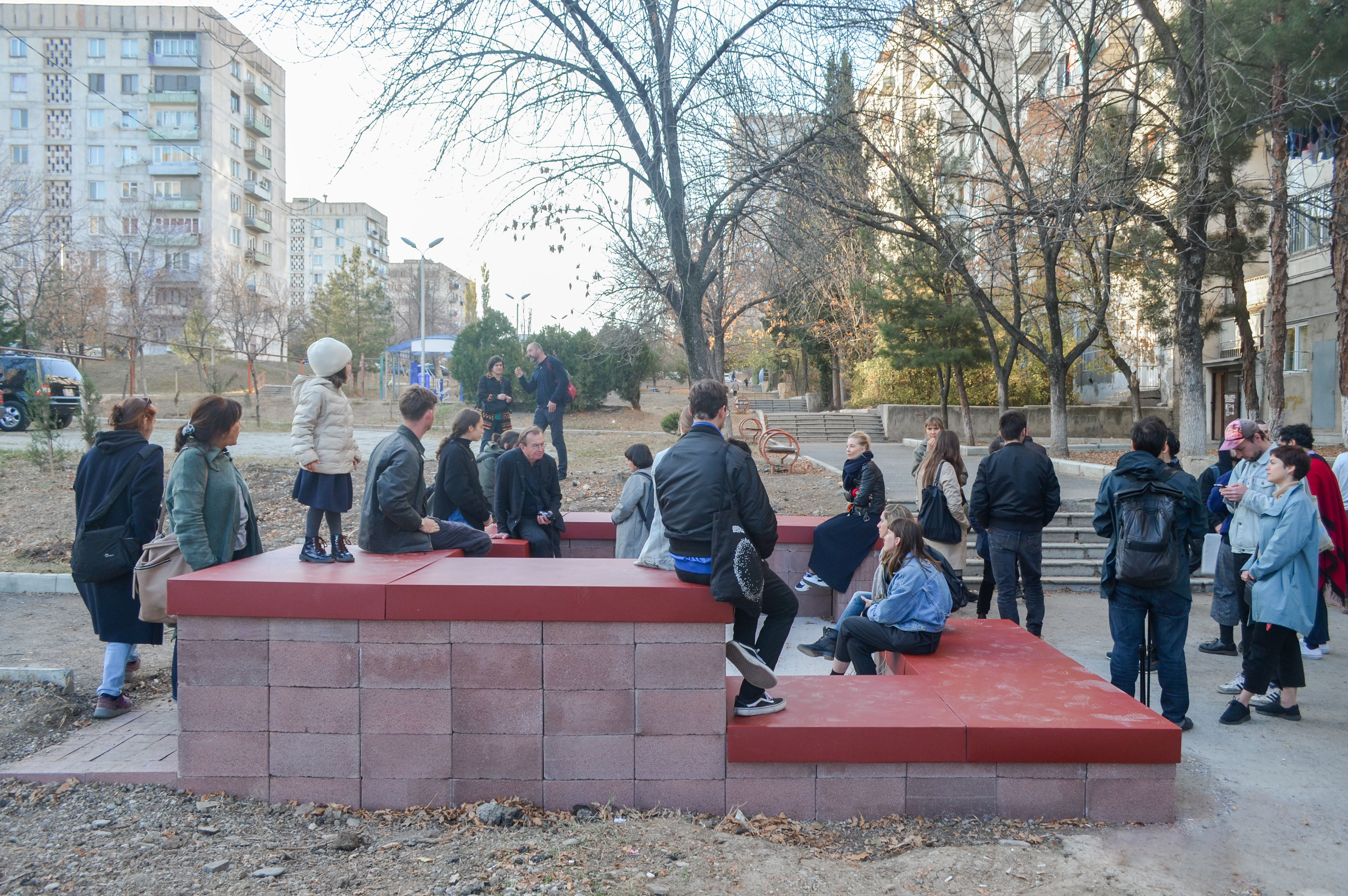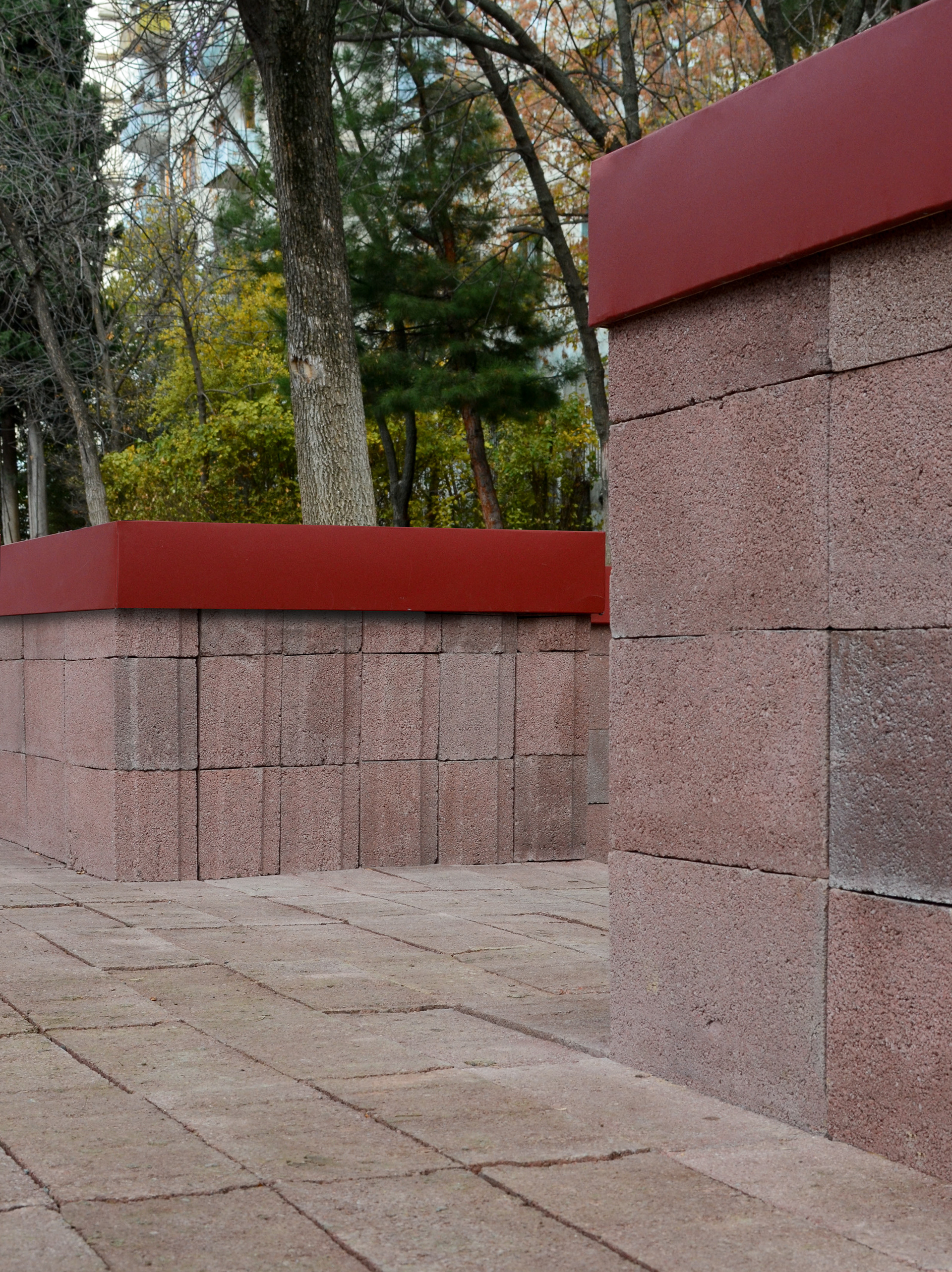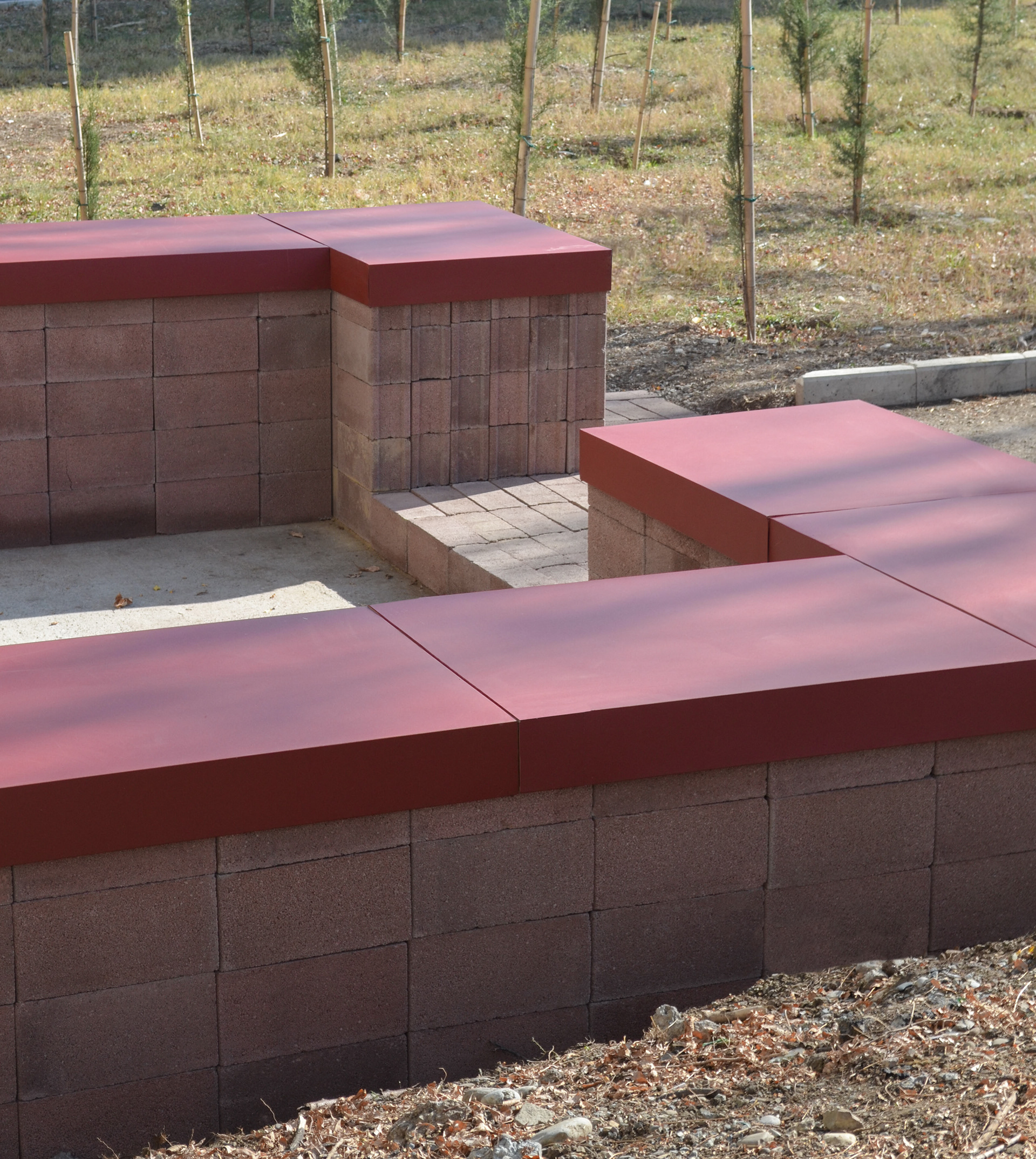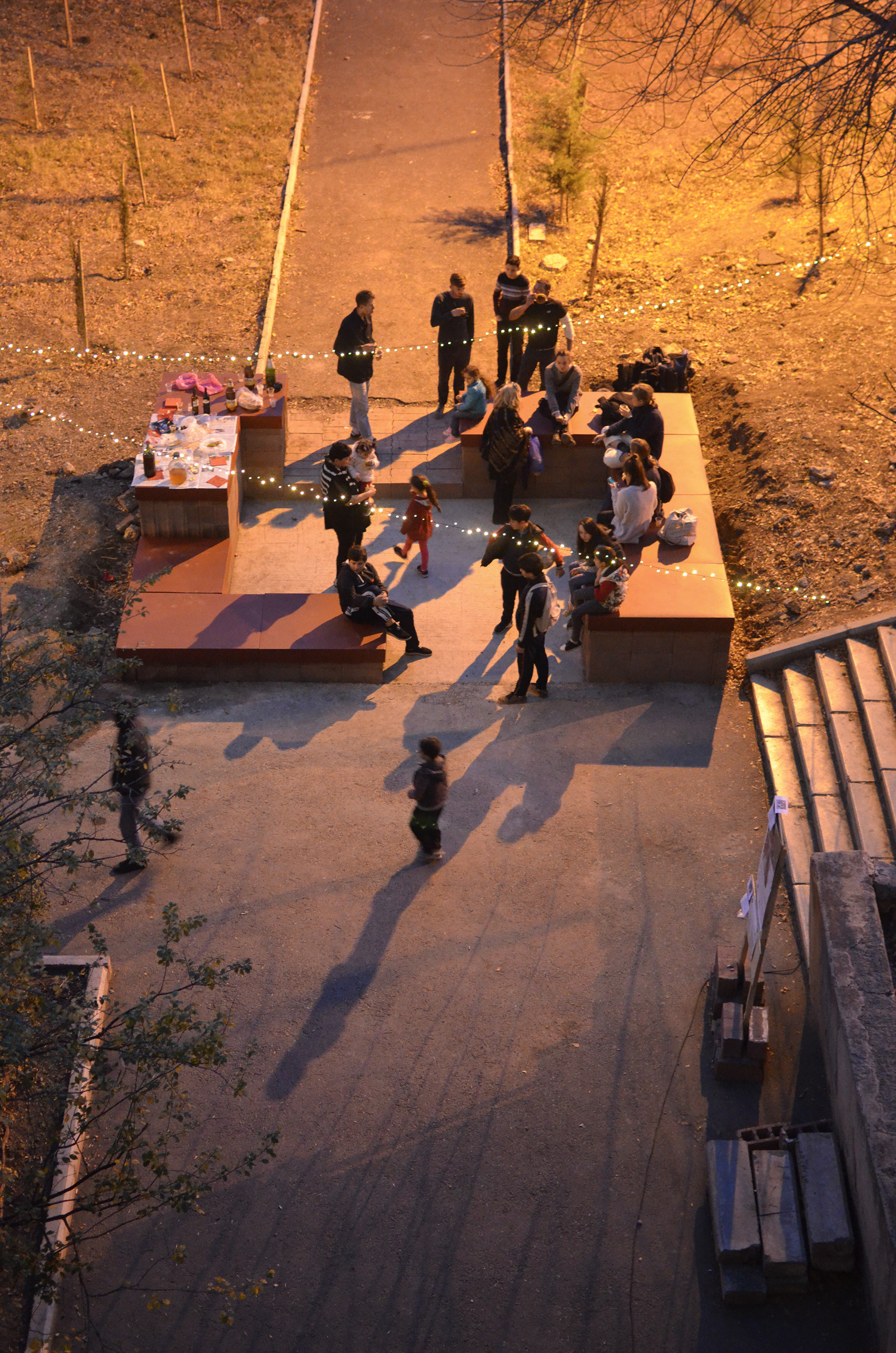 After the Biennial, 8-23-VI will transform into a permanent and sheltered pavilion for the inhabitants of entrance VI, with the addition of a continuous surface of rotating shutters that will allow the pavilion to transform between a more private interior - an extension of the apartment's domestic territory - and a more open exterior space embedded in a wider public realm.
The pavilion's shutters will mediate the relationship between these two realms, redefining it as ambiguous and ever-changing. By inviting transformation and interaction, the pavilion echoes the strategies of appropriation manifested in Gldani's many garages and extensions, but redefines them as a collective practice.